Juan and Elisa established Bodega Bouza in 2000 by restoring a historic winery first built in 1942 by Numa Pesquera.
Since then the winery has established itself as Uruguay's most critically acclaimed producer. Grapes are sourced from Bouza's own five estate vineyards in the Canelones, Maldonado, and Montevideo regions of Uruguay. The 5 hectare Melilla Vineyard surrounds Bodega Bouza, located in the northwest section of Montevideo. The 12 hectare Las Violetas Vineyard is 39 km north of Montevideo in the Violetas subregion of Canelones.
This temperate, Atlantic-influenced climate sees four distinct seasons and temperatures rarely exceed 93 degrees. Each half hectare is vinified on its own before selection for various cuvees. While Bouza is receiving worldwide attention for their Tannat bottlings, the winery is also responsible for some of the most interesting Tempranillo, Merlot, Chardonnay, and Albariño in South America.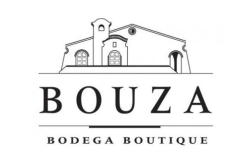 FOR MORE INFORMATION, SELECT A WINE BELOW