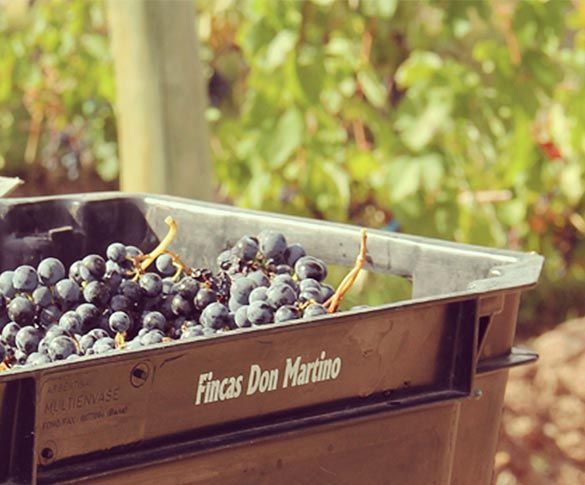 Fincas Don Martino is the creation of Buenos Aires media tycoon Hugo Martino.
The project began in 2002 when Martino fell in love with the quality of fruit from "Viña Violeta", a small 18.5 acre estate vineyard in Agrelo, a sub-district within the Luján de Cuyo appellation of Mendoza. The vines, planted in 1926, are ungrafted Malbec clones originally brought to Argentina from France. The vineyard's high elevation (3,850 feet) allows the grapes to develop tremendous complexity via an extended growing season and large daily temperature fluctuations.
Since this beginning, Martino has recently finished his winery in Drummond, Luján de Cuyo and employs the well known Italian consultant, Attilio Pagli who oversees the winemaking. Grapes for Martino wines are also sourced from other old-vine parcels of pedigree from Luján de Cuyo and Valle de Uco.
FOR MORE INFORMATION, SELECT A WINE BELOW